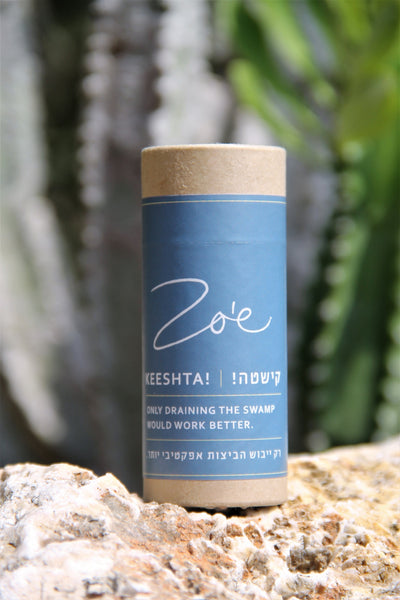 KEESHTA
mosquito!
ONLY DRAINING the swamps would work better! Mosquitoes hate our special blend of lemon eucalyptus, spearmint and other "repellent" essential oils, but your nose will absolutely love it! Best of all, KEESHTA!—field-tested on a seaside kibbutz with 345 acres in fish ponds—is DEET-free, so you won't feel all squicky when you put it on. 

INGREDIENTS: Handcrafted from coconut oil, shea butter and local beeswax to soothe, nourish and protect your skin. Healing plantain and chickweed ease itchiness from your pre-Keeshta days. Packaged in biodegradable cardboard. 58g / 2 oz

DIRECTIONS: Reapply liberally every two hours. Recommended for everyone over age 2.  

---