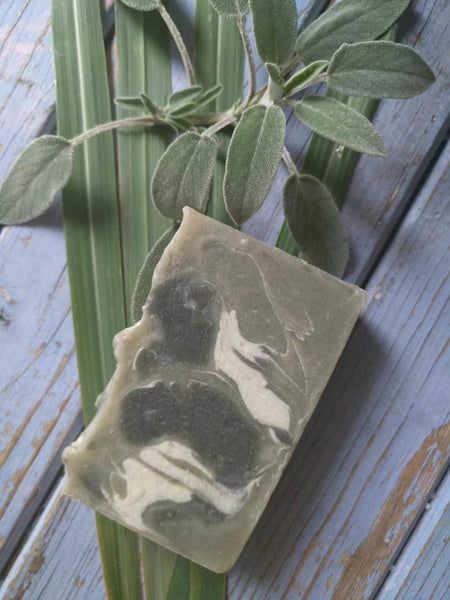 SHANTI
peace, love
and patchouli
SHANTI, THE SANSKRIT WORD for peace, means "a laid-back, hippie state of mind" in Israeli slang. This easy-riding, go-with-the-flow soap is made with indigo root powder and lavishly scented with straight-up patchouli essential oil. 
HANDCRAFTED in small batches from seven pure oils, including olive, avocado, castor,  jojoba, coconut, sustainable palm oil and shea butter, our soaps will leave your skin feeling hydrated and happy — and groovy. 110 grams / 3.8 oz  
_____________________________________
People sometimes seem surprised that we don't make body lotions or creams. But we have more than a dozen very good reasons why we don't.
Our artisanal soap, made the cold-process way, retains its natural glycerin — crucial for keeping skin from getting dry and itchy, particularly in winter. And if that weren't enough, each bar is generously sized and wonderfully fragrant, with playful names that can only be found at the intersection of modern Israel and biblical history.
So say "l'hitraot" (see you) to that bottle of lotion you snuggled with each winter and stock up now!